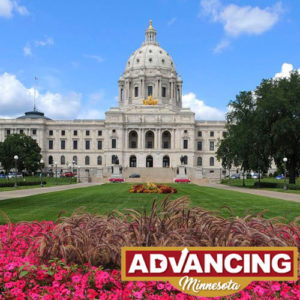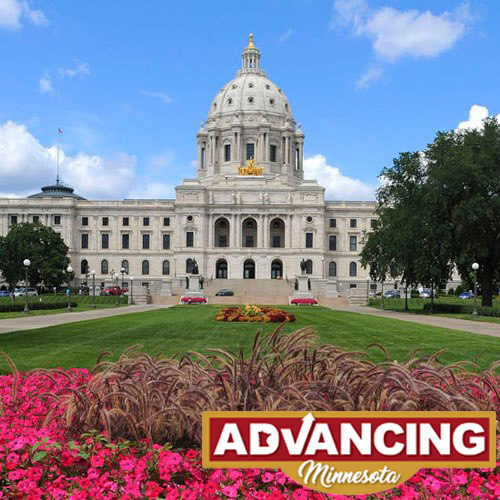 The Minnesota Senate is considering a supplemental appropriations bill today that includes several key pieces of legislation from the Republicans' Advancing Minnesota agenda introduced earlier this year. The legislation will make schools safer, decrease health care costs, fight opioid addiction, and more.
Senator Julie Rosen (R-Vernon Center), the Senate Finance Chair and the bill's author, said, "Last year the Legislature passed a historically-productive budget that significantly cut taxes, infused over $2 billion into roads and bridges, and stabilized the health insurance market when it was on the brink of collapse. Today's bill is a modest supplemental spending proposal that mirrors our modest budget surplus, but still has the potential to significantly improve the lives of Minnesotans."
School safety
"Senate Republicans led the way on school safety, introducing legislation just days after the Parkland tragedy to make sure children across Minnesota are safe when they go to school each day. Nothing could be more important, and that's why it's the centerpiece of this bill," said Senate Majority Leader Paul Gazelka (R-Nisswa).
Highlights:
Protects students with $19.8 million in Safe Schools Revenue to hire school counselors and school resource officers, develop mental health programming, make facility improvements, and more.
Provides grants for professional school building audits to identify areas for security improvements.
Improves students' mental health with $5 million for school-linked telemedicine grants to give students the ability to visit with counselors via live video.
Strengthens background checks on school employees by requiring them once every three years, as opposed to just once upon hire.
Caring for people
As part of the Republicans' "caring for people" agenda, the supplemental spending bill focuses heavily on lowering health care costs, improving mental health services, combatting opioid addiction, and protecting children. Residents of Greater Minnesota will also benefit from a $15 million infusion in the Border-to-Border Broadband grant program.
Highlights: 
Provides mental health counseling support to farm families.
Protects the welfare of at-risk children and foster care kids by establishing a child welfare training academy, requiring county child protection performance measures, and improving background studies for relative foster care.
Combats the opioid addiction epidemic by requiring doctors use the Prescription Monitoring Program, provides grants for opioid abuse prevention programs, and helps paramedics provide follow up care for opioid overdose patients.
Makes health care pricing more transparent by avoiding hidden costs and saving people money on prescription drugs.
Helps students with college costs via workforce development scholarships for students entering high-demand occupations, student loan debt counseling, loan forgiveness for agricultural educators, and more affordable textbooks.
Enhances penalties for the production and sale of child pornography, particularly when the victims are children under age 13.
Increases high-speed internet access in underserved areas through a $15 million investment in the Border-to-Border Broadband grant program.
Protects election security with upgrades to the voter registration system through the Help America Vote Act.
Overcomes "digital gaps" that exist between schools with increased ongoing telecommunications equity access aid.
Government accountability
Following a recurring theme of government overreach and bureaucratic failure in recent months, Senate Republicans also added countermeasures to protect taxpayers from waste and unnecessary hassle when dealing with government agencies.
Highlights:
Expedites the processing of vehicle title transactions held up by the failed MNLARS system.
Holds government accountable for recent software development disasters and attempts to avoid future failures by restructuring MN.IT and allowing state agencies to hire qualified outside contractors.
Protects the agriculture industry from unnecessary, overreaching nitrogen fertilizer rules that have not been approved by the legislature.
Prevents another raid of the highway user tax distribution fund – money meant for road construction – to pay for call center employees.
###