Hello Neighbor,
It's hard to believe, but Christmas is already upon us. Like many of you, I plan to celebrate with my family. No matter how you celebrate, though, I hope you will take a little time to reflect on the Blessings we have been given by God. In good times, and even in times of difficulty, it is important to remember that we have a lot to be grateful for.
It is also important to remember the reason we are able to peacefully enjoy the holidays. At home and abroad, the brave men and women of our military are sacrificing Christmas with their families in order to keep us safe. Please pray for their continued health and safety.
I hope you are filled with joy and peace this Christmas season as we celebrate the greatest gift ever given!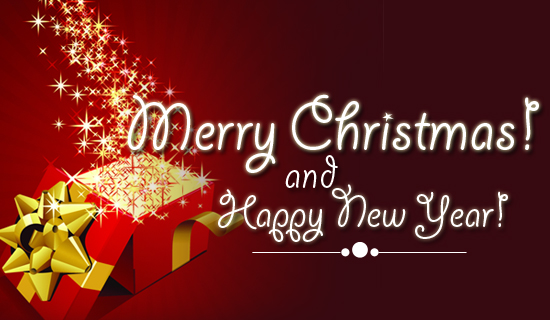 Minnesota's $1.33 billion budget surplus
Recently the office of Minnesota Management and Budget released their annual November economic forecast. The report, which details the state's budget picture, projected a surplus of $1.62 billion for 2020-21 budget cycle. By statute, $284 million of the surplus is allocated to the budget reserve, which is now full funded at $2.36 billion. After the reserve transfer, Minnesota is left with a $1.33 billion surplus.
A budget surplus is better than a budget deficit, but we have to remember that a surplus also means the state collected more from taxpayers than it needs! In this case, the state collected a lot more than it needs. There will be an extensive debate about what to do with the surplus, but I feel our ultimate responsibility is to use it responsibly: ideally that means returning it to the taxpayers in the form of tax relief, or at least investing it in priorities everyone cares about like roads and bridges or seniors.
We have more money than ever, but state agencies are spending with less accountability than ever.  During the next legislative session, it will be my priority continue to fight for responsible government and you the taxpayer.
Senate Commerce Committee solicits feedback
Sen. Gary Dahms, Chairman of the Commerce and Consumer Protection Finance and Policy Committee joined me at local businesses this week to gather feedback on their interactions with state agencies. We are committed to holding all state agencies accountable to the citizens and taxpayers of Minnesota.

Special thanks to Steve Knutson and RAM Mutual Insurance Company of Esko who hosted Sen. Dahms and me this week for discussions.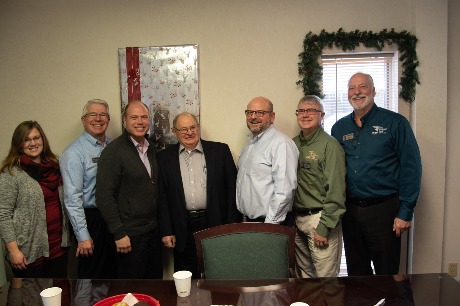 Thank you to Larry Peterson and his staff at 1st National Bank of Moose Lake for hosting us. We gained good insight from your team and  also from Mike Steffen of Northview Bank.
Listening an learning around the area
I appreciate Mora Mayor Skramstad and City Administrator Crawford meeting with me to discuss flooding issues on Mora Lake. The heavy rains have taken a toll this year.
I also met with Pine and Carlton Soil and Water Conservation District staff to discuss future funding needs.
Moose Lake Community School
I appreciate the invitation from Principal Billie Jo Steen to visit the Moose Lake Community School, I enjoyed the conversation and a special thank you to Luisa Pierce and her class for welcoming me!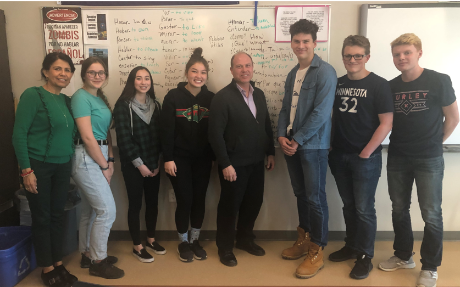 Great turnout in Windemere township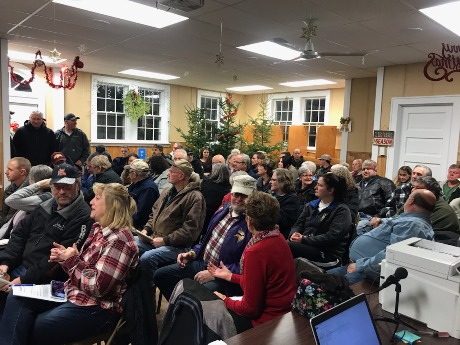 On a chilly December evening, I was invited to the festive Windemere Town Hall for a discussion on the high-water trends and associated issues that affect property owners in the area. I appreciate the opportunity to participate in the discussion and applaud the board in putting this evening together with key stakeholders. I look forward to continuing the conversation and supporting legislation in the next session.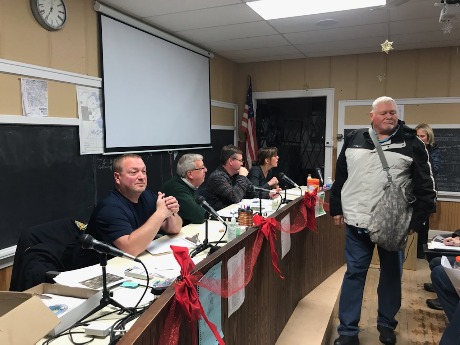 Thanks for visiting in St. Paul!
It was great to visit with Tim Korby, Rick Lewis and Todd Danelski about their legislative requests for the City of Sturgeon Lake in the upcoming session.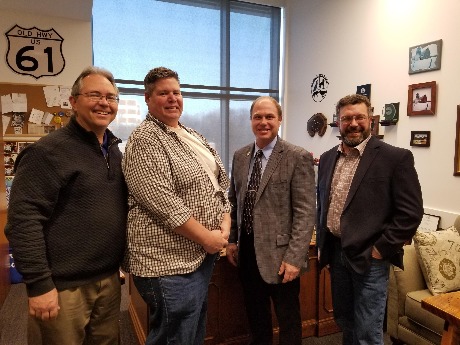 Stay in Touch
I'd like to remind residents that I am always available to answer your questions or concerns. Please email me anytime at sen.jason.rarick@senate.mn or call my office in St. Paul at 651-296-1508.
Thank you for giving me the privilege of serving you in the Minnesota Senate!
Sincerely,