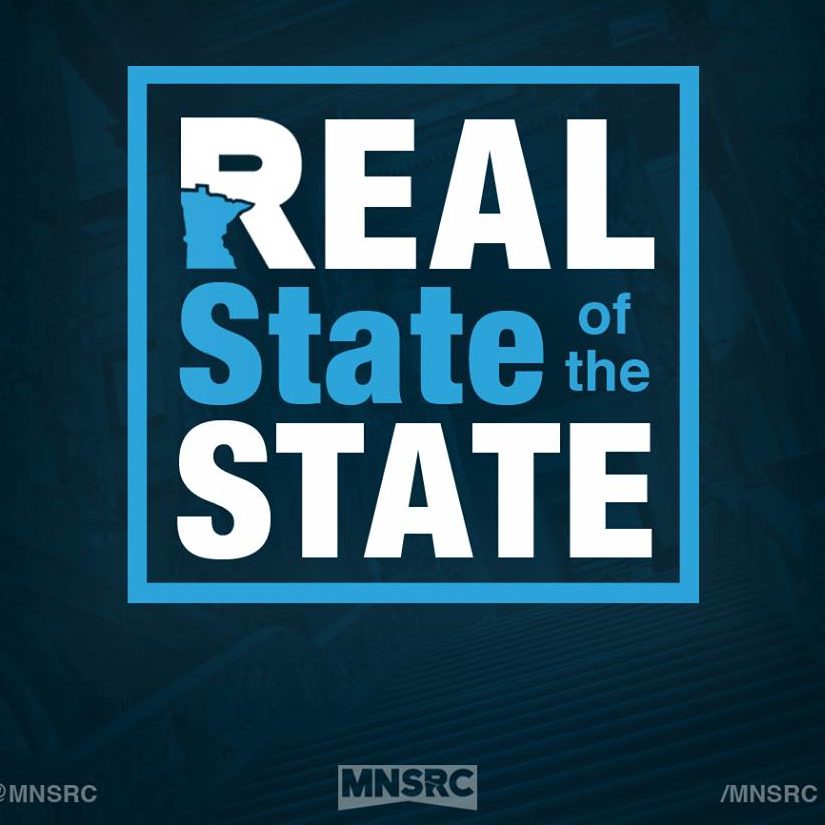 The Republican State of the State
(As delivered by Sen. Paul Gazelka on MN News Network radio)
If you listened to the "State of the State" speech tonight, you heard the governor take credit for some things that are going very well in Minnesota: an economy that appears to be chugging along, and a state budget surplus, for example. What you didn't hear are practical solutions for some of our people's most pressing problems: a persistent achievement gap, crushing healthcare costs, crumbling roads and bridges, and a too-high tax burden that's driving families out of our state.
It's great news that Minnesota has a budget surplus; it means our immediate needs are being met. Having a little left to spare after all the bills are paid is a good thing, but just under a billion dollars isn't a little surplus; it's a windfall. The people of Minnesota work too hard for their paychecks to hand over more money than needed to efficiently run the state. Republicans would like to see the surplus sent back to the families that paid it, and we would implement tax cuts to protect working families from overpaying in the future. Despite what some would have you believe, tax cuts wouldn't require a cut to any of our current spending, wouldn't put the state into debt, and would be a boost to our economy.
We also share a vision with the governor that includes major investments in roads and bridges over the next ten years. However, Democrats still aren't willing make transportation a priority in the general fund budget. Instead, they insist on increasing the gas tax: an unreliable, regressive tax that puts more of the burden on everyday Minnesotans. Imagine a working mother in a rural town who drives fifty miles one-way to her manufacturing job. For that working-class family, higher gas taxes mean no new school supplies for the kids this year. Republicans believe we've been elected to represent our constituents and prioritize their needs. Building and maintaining safe and reliable roads is one of the state's most fundamental responsibilities. Since everyone agrees on the problem, let's come together and agree on a sensible way to fund the solution.
Real solutions have been lacking for healthcare needs as well. For many of us, basic family health insurance premiums cost more than our mortgage payment. Our ability to make choices about our own healthcare has been hijacked. Now we must pay for the plan we don't want, for the doctor we don't know, for the care we don't need. Obamacare and MNsure have failed to deliver on any of their promises. Insurance is more expensive, doctors are more scarce, and choices are more limited than ever before. When it comes to healthcare, the rhetoric just doesn't match the reality. It's time to start over. Republicans would implement a market-based system where competition drives lower prices, more choices, and better outcomes.
Something Minnesotans can be proud of is our first-rate education system. The majority of our students graduate prepared for college or their careers. But, unfortunately, not everyone is succeeding. Students in low performing schools are still struggling, stuck in an achievement gap that persists despite an increasing stream of new funding. As the saying goes, "do what you always did, and you'll get what you always got." Republicans are not content to stand idly by to watch our students fail. We support early childhood education scholarships that allow low-income parents to give their children a fighting chance at the school of their choice. Democrats' universal pre-K plan, in contrast, will put private schools and daycares out of business, leaving fewer options for families. We'll also fight for school funding that's free of government mandates, because the uniqueness of our schools is a strength, not a weakness.
In conclusion, the state of the state is good overall, but we need a clearer path forward. We need leaders who are willing to tackle the tough issues head-on, rather than tinkering around the edges. Republicans have the ideas and the commitment to make bold changes where they are needed. Unlike Democrats, we won't hold back on fixing healthcare because we're afraid to speak out against Obamacare and MNsure. We won't ignore failing students because public unions donate to our campaigns. We won't neglect transportation because we don't have the will to prioritize it in the budget. And we won't ask families to pay more than they need to to fund the necessities. The same old problems await new, innovative solutions. Republicans are ready to make government work for you.