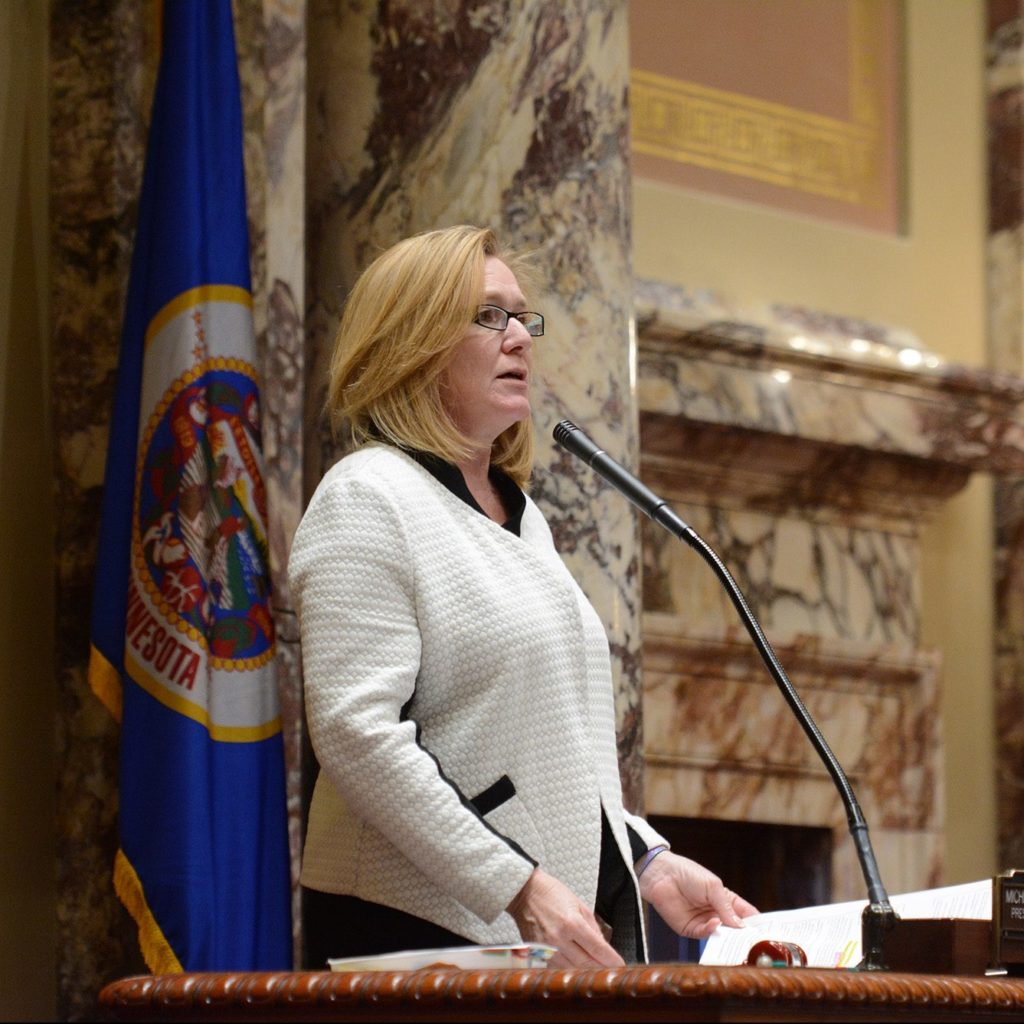 Fischbach elected Senate president as 2017 legislative session convenes
Republicans make up majority of Minnesota's Upper Chamber for the first four-year term in state history
The 90th Minnesota Legislature began the 2017-2018 biennium today, with the new Senate Republican majority primed to lead on health care, transportation, and many other key issues. The Senate is resuming work in the newly restored State Capitol, having been operating in temporary quarters for the past year.
Sen. Michelle Fischbach (R-Paynesville) was elected President of the Senate, the same post she held from 2011-2012, when she was the first woman in state history elected to that position.
"I am honored to represent our communities in St. Paul," Sen. Fischbach said. "The work is just beginning, and our constituents expect us to act in their best interests. We have an opportunity to effect real change. Hardworking Minnesotans can no longer afford their health care, transportation infrastructure is in need of repair, and families need relief. If we work together, I believe our bold ideas will give way to short- and long-term relief."
In addition to her role as President of the Senate, Sen. Fischbach will serve as Chair of the Higher Education Finance and Policy Committee and Vice Chair of the Finance Committee. She will also serve on the Health and Human Services Finance and Policy Committee and the Rules and Administration Committee.
Sen. Fischbach is in her eight term representing Central Minnesota, having been first elected to the state senate in 1996.