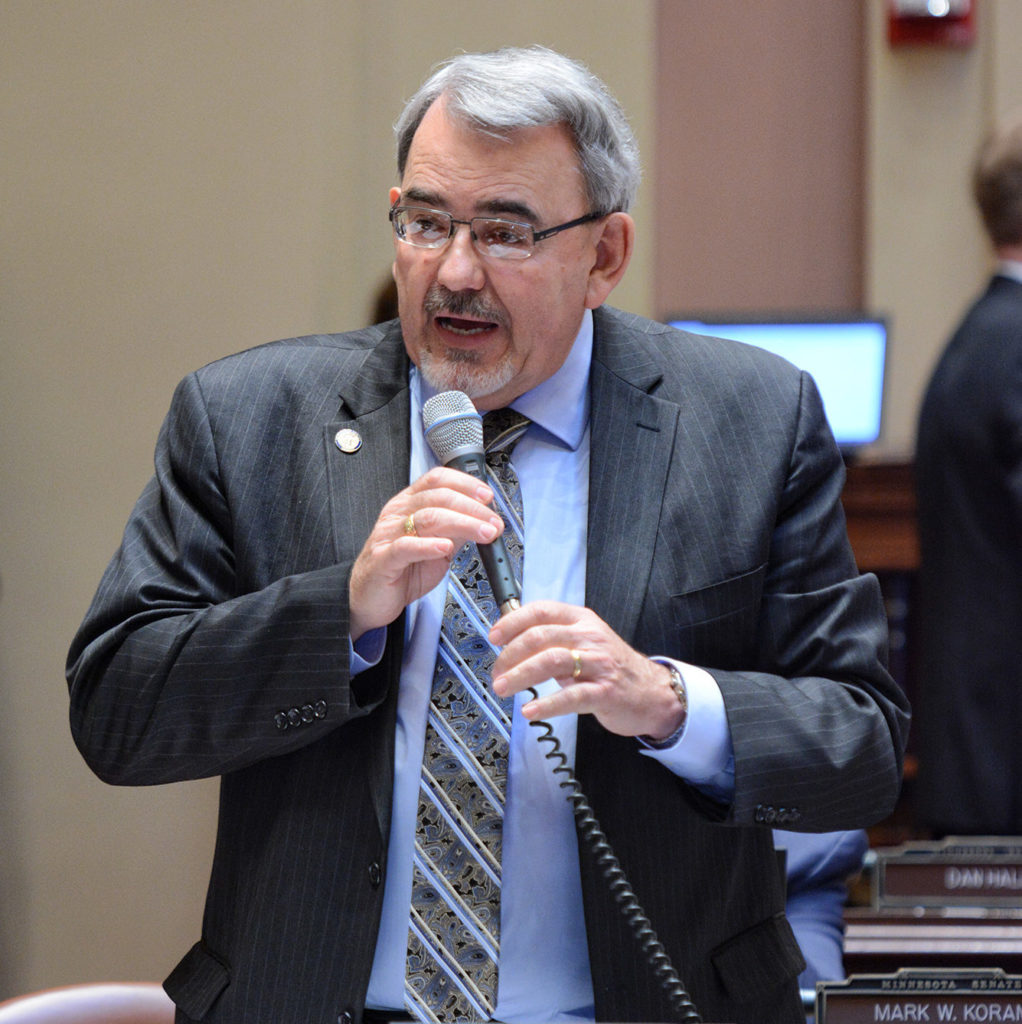 Sen. Weber joins colleagues in passing education, ag, other budgets
Continuing to make good on their commitment to an open and early budget process, Sen. Bill Weber (R-Luverne) joined his Senate Republican colleagues in passing portions of Minnesota's upcoming two-year budget. On Tuesday evening, the Senate passed the following compromise budgets: agriculture and rural development finance, state government and veterans, health and human services, environment and natural resources, and K-12 education.
"With 13 days remaining in this year's session, it is time for action. I was willing to vote for these five budget bills to do exactly what we were sent here to do: work together and get things done," said Sen. Weber. "I implore the governor to take an active role in budget negotiations and work with us to find common ground so we can get these budgets signed into law.

"The decision to move these bills forward was made when negotiations stalled progress and the governor indicated that other public commitments this week prevented him from taking an active role in negotiations."
The budgets reflect a serious compromise between the House and the Senate. Specifically, the agriculture budget includes funding for pollinator research, battling noxious weeds like Palmer amaranth, and reducing the burden of regulation on Minnesota farmers. The environment and natural resources bill makes common sense adjustments to the buffer requirement, Pollution Control Agency rules, and more. The education budget maintains the Senate position of a 1.5% increase to the general education aid formula. It eliminates the voluntary pre-kindergarten program, but school districts will receive the same funding to either continue their program or divert the funds to early childhood scholarships. In addition, money is allocated for early learning scholarships across the state. Finally, the bill contains provisions that will benefit rural school districts, including grants for career and technical education and funding for rural school districts to hire agricultural educators.
"The reality is that the substance of these budgets will change, but that requires the governor to get serious about negotiations. Minnesotans are counting on us," Sen. Weber continued.
Sen. Weber is in his second term representing Senate District 22, which includes communities in Cottonwood, Jackson, Lincoln, Lyon, Murray, Nobles, Pipestone, Redwood, and Rock counties. In addition to serving as chair of the Senate Agriculture, Rural Development, and Housing Policy Committee, Sen. Weber serves on the conference committees for the agriculture budget and the education budget.