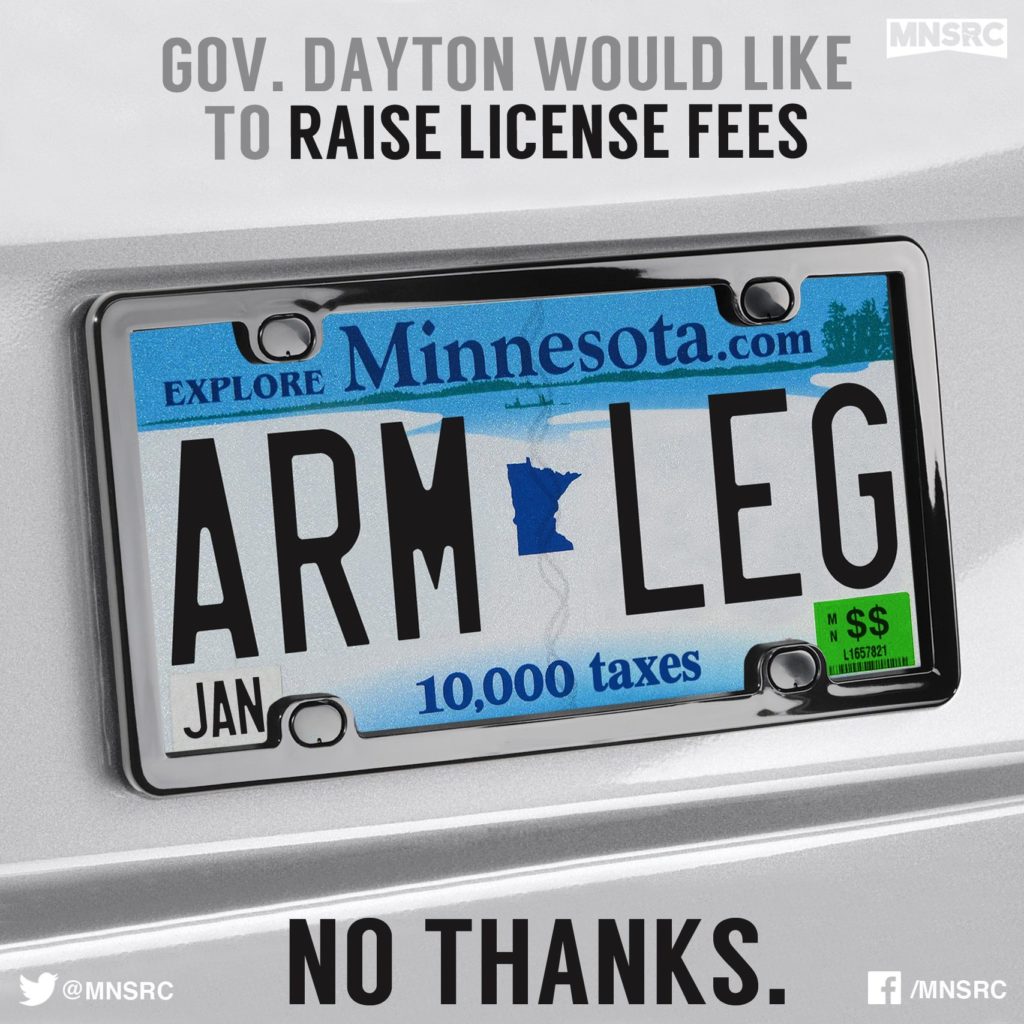 Response to Gov. Dayton's tab fee increase proposal
Senate Transportation Chair Scott Newman released the following statement:
Governor Dayton's proposal to increase tab fees by $320 million is a complete reversal of what he indicated he would accept in a transportation plan last month. This will be a significant burden on families. Minnesotans can't afford another tax increase, nor do we need one when the state already has a $1.65 billion surplus.

The Republican transportation plan put billions more into fixing roads and bridges without increasing taxes, but Governor Dayton vetoed it anyway. There is very little support for his tab increases in the Senate, even among Democrats.* We're open to suggestions to improve our plan, but will continue to reject all unnecessary gas tax or tab fee increases.
*Based on a recent Senate floor amendment in which a tab fee increase failed on a large bipartisan vote.