Greetings from the Capitol,
We are in the middle of our committee deadline weeks, which is the point during session where the legislature narrows its focus to only the bills that have enough support to continue moving through the process. There are thousands of bills introduced each biennium, but only a very small percentage will eventually become law. Committee deadlines help legislators manage time and resources effectively in order to get done in a timely manner.
There were a few noteworthy events last week in the Senate that I wanted to briefly update you on. First, the Senate passed an extension of Minnesota's successful reinsurance program. Second, the Legislative Auditor released the results of their child care assistance fraud investigation. Third, the Senate unanimously approved a bill to provide disaster relief to farmers.
Finally, I recently had the privilege of being profiled by Almanac for their "People in Policy" series. The series explores the backgrounds of people involved in public policy in a way that goes beyond headlines.
I'm incredibly grateful to all of the people who have had an influence on my life over the years, including: family, friends, teachers, coaches, mentors, Miller Scrap co-workers, legislative staff and colleagues, campaign volunteers, and even those who doubted me. I'm especially thankful for Janel and our boys. All of these people have helped me become the person I am today.
Here is the link to the episode: https://www.tpt.org/almanac-at-the-capitol/video/people-in-policy-sen-jeremy-miller-31442/.
Investigation into Child Care Assistance Fraud
Last week, the office of the Legislative Auditor released the findings of their investigation into allegations of fraud within Minnesota's Child Care Assistance Program (CCAP). The investigation was prompted by a whistleblower who alleged that the amount of fraud topped $100 million each year. The results were frightening.
While the auditor could not verify that fraud reached $100 million per year, they were able to confirm that fraud is happening in the range of at least $5-6 million per year. The auditor reported that they believe fraud to be higher than the amount they were able to substantiate, but they could not reach a reliable estimate.
In addition, the lead investigators in charge of the CCAP program testified that they believe fraud is pervasive, and pegged it at "at least 50%" of the entire program.
Finally, the report found a culture of "significant distrust" between the Department of Human Services Inspector General Carolyn Ham and CCAP investigators. In fact, CCAP investigators told the auditor they believed Ms. Ham was trying to undermine their work. In light of the report, news broke on March 18 that Ms. Ham has been placed on administrative leave pending an investigation.
Senate Republicans are already actively addressing child care assistance fraud. Last week, the Family Care Committee heard several bills on the subject. I will keep you updated as session progresses.
Keeping health insurance premiums in check
Last week, the Minnesota Senate passed an extension of the reinsurance program. It sounds complicated, but to put it simply, reinsurance is insurance for insurance companies. The program is designed to help alleviate some of the costs for individual market enrollees with extraordinarily high claims. This prevents insurance companies from being forced to spread those costs on to a small pool of enrollees. Without reinsurance, the individual health insurance was on the brink of collapse. It was common for families to experience high double-digit premium increases every year. When reinsurance first became law two years ago, Governor Dayton's Commerce Commissioner said it was an "emergency situation."
Reinsurance stabilized the insurance market and has led to two years of reduced premiums. It even gained national recognition from unexpected places like the New York Times, and other states have followed our lead and implemented similar models.
Unfortunately, the extension is not yet official. The House and the governor are not on board yet. They would prefer a rebate system to reimburse enrollees with high premiums. I have serious reservations with this approach because the rebates would be handled and distributed by MNsure. MNsure very nearly destroyed our individual market; placing our trust in it to work this time would be exceedingly risky. Additionally, the costs of this proposal is very expensive and unsustainable over the long-term.
The bottom line is reinsurance works. There's no need to accept the risk of using MNsure for rebates when we can continue forward with a proven, successful program.
Disaster Recovery Loans for farmers
The Senate unanimously passed a bill to give the Rural Finance Authority the ability to issue Disaster Recovery Loans to farmers whose barns have collapsed under the weight of heavy snow, sleet, and/or ice. We've had a extremely cold and snowy winter which did more than just cause frustration (and several no school days), it also caused devastating damage to farms throughout the state, especially in southeastern Minnesota. After the bill passed the Senate, it was passed by the House, and signed into law by the governor.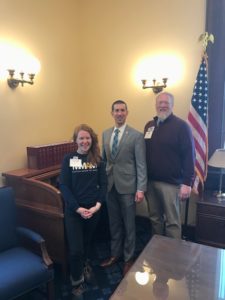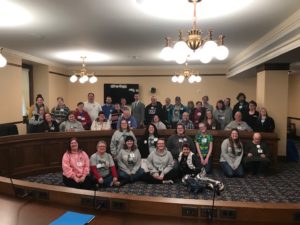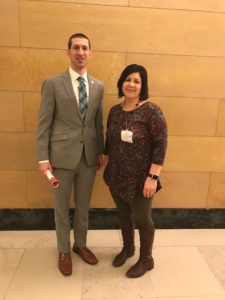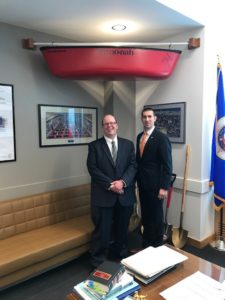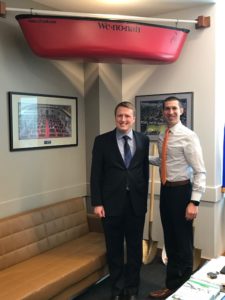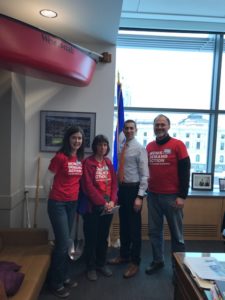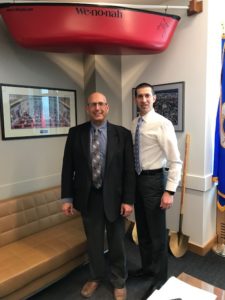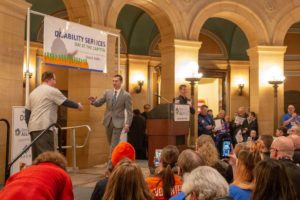 If you don't already follow me on Facebook, please give my page a Like. This is a great way to stay on top of the latest news from the Capitol! Visit my page here: https://www.facebook.com/SenatorJeremyMiller/.
As always, your feedback is extremely important to me and I encourage you to share your input on the issues being discussed here at the Capitol. If you have any questions, thoughts, or ideas, please send me an email at sen.jeremy.miller@senate.mn or call my Capitol office at 651-296-5649. It's a great honor to serve as your State Senator.
Sincerely,
Jeremy