Friends and Neighbors,
I spent a lot of time during the interim listening to your concerns and your ideas. Your feedback is what helped shape our early session agenda. The first five bills of the year will focus on issues impacting hardworking Minnesota families, like aligning Minnesota's tax code to federal adjustments, cleaning up waste, fraud, and abuse within state government, child care affordability, and stronger support for those who are battling mental health issues.
To be successful, a legislator has to listen to the concerns of the people he or she represents. Over the last seven months, people have mentioned a few of the same issues to me over and over again. Things like health care costs, child care costs, government waste and abuse, mental health support, and taxes continue to dominate family table discussions. While this list is by no means comprehensive, these concerns are reflected in our early session priorities. I would love to hear what you think.
Early Session Priorities
The first five priorities are as follows:
Making our tax code simpler and fairer – In addition to making tax filing easier by conforming to the new federal tax law, the Senate Republicans' proposal will simplify the tax code and reduce taxes for Minnesota families.
Making government more effective and accountable, and eliminating fraud – Senate Republicans will introduce several proposals to hold government more accountable and stop wasting money in the areas of child care fraud, MNLARS and other statewide IT failures.
Lowering health care costs – Senate Republicans will build upon their recent success in lowering health insurance premiums by offering new proposals that allow patients more freedom to choose their doctor, shop around for the best value for their health care dollar, and make health care billing more transparent.
Making child care more accessible and affordable – During statewide listening sessions over the summer, Senate Republicans heard from parents struggling to find and afford child care. New legislation will address the regulatory overreach that causes these problems and encourage new child care providers to start up.
Supporting mental health – Senate Republicans promise a stronger legislative response to the growing problem families are facing regarding mental health, especially in our schools and on the farm.
If you have ideas that government should consider, please contact my office at 651-296-2159 or email me at sen.warren.limmer@senate.mn.
Submit Nominations for 2019 Woman Veteran of the Year
The Minnesota Women Veterans Initiative is now accepting applications for its annual Minnesota Women Veteran of the Year Award and you are invited to nominate outstanding female veterans who have honorably served in the United States Military and have displayed leadership within their civilian community.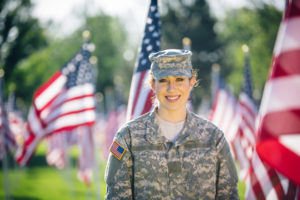 When we think of veterans, we often think only of the men that have served. This award specifically recognizes the unique role that women veterans have contributed to our country.
The Women Veterans Initiative's mission is to improve the lives and well-being of women who have served in the military through access to innovative programs and services.
The award will be presented at the 2019 Minnesota Department of Veterans Affairs Women Veterans Conference at the YMCA Maplewood Community Center on March 23, 2019.
Details on the application process:
Anyone may nominate a Minnesota resident female veteran.
Submissions from Minnesota veterans, Veteran Service Organizations (VSOs), County Veterans Service Officers (CVSOs) or veterans groups are encouraged and welcomed.
Nomination forms must include the nominee's general information along with a narrative explaining why the veteran is being nominated for the award. Nominations not selected may be retained for future award consideration.
Submissions are due February 28. The nomination form can be found at https://mn.gov/mdva/assets/2019-02-23-nomination-form_tcm1066-363150.pdf
Nominations may be forwarded to womenveteransinitiative@gmail.com OR mailed to: Women Veterans Initiative, Minnesota Humanities Center, 987 Ivy Avenue East, St. Paul, MN 55106