Hello Neighbor, Greetings from the Capitol, things have been busy as more legislation moves through committee and is heard on the Senate Floor. I have been spending my time focused on making changes that can positively impact our community, district and entire state.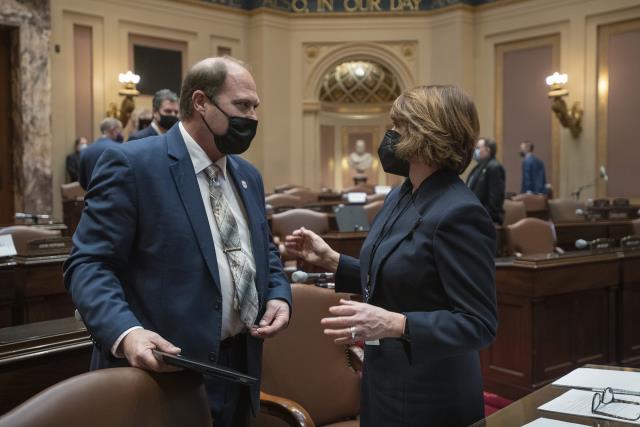 On the Senate Floor Removing Governor's authority to close schools via executive order On Thursday, we passed legislation that will protect a students' right to an excellent education at all times. The bill, Senate File 2, removes any governor's authority to close schools or alter school schedules via executive order. Decisions about opening and closing will be left in the hands of individual school districts moving forward, where local officials have firsthand knowledge of their students' needs.

The science and data show that we can safely get our kids back to in-person learning. Local communities know what is best for their children. I am going to keep fighting for local school boards and parental control so that our students can return to the classroom as soon as possible and not miss out on any more of their education.

The bill says the Governor may not use executive order authority to issue any order or to authorize the commissioner of education to alter school schedules, curtail school activities, or order schools closed.

The Governor's executive orders closing schools have been among his most questioned and controversial orders of the outbreak.

There is mounting evidence, including research from the CDC, that schools pose a minimal risk of spreading the coronavirus. A fall Reuters report that studied 191 countries also found no clear link between school reopenings and coronavirus surges. In addition, Axios looked at several studies and found schools are not Covid hotspots, and the Atlantic Magazine wrote that kids are not superspreaders and that it's time to reopen schools. The New York Times reported on evidence that schools, especially elementary schools, are not "stoking community transmission."

On Wednesday, the Governor revised his Safe Learning Plan but still holds state authority to change education plans going forward.

The Governor's revision does nothing to solve the local control issue. It's becoming a far more frequent problem than I ever could have imagined, where our state's bureaucracy thinks it should be the sole decider. I hope the Governor doesn't continue to slow roll our kids' education futures and accepts our legislation so that our students can get back to learning when their school boards deem they are ready.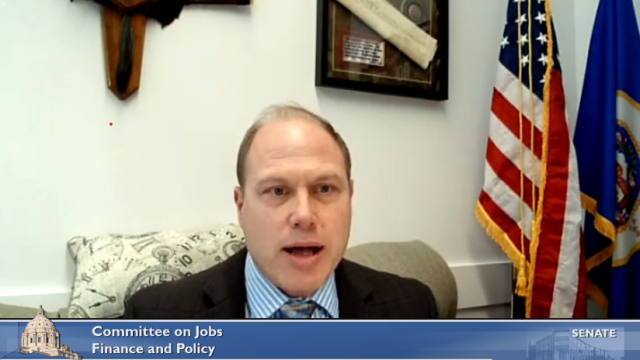 In Committee Elimination of Social Security Offset for unemployment payouts On Wednesday, I presented S.F. 798 in the Senate Jobs and Economic Growth Finance and Policy Committee. Minnesota is the last state in the nation that still has the Social Security Offset to unemployment insurance benefits, even though the employers are paying into Social Security on their behalf. This bill is offered in recognition that not all people entering their golden years have adequate savings and may need to work and collect Social Security at the same time. But, if these retirees lose their jobs through not fault of their own, current state law requires their unemployment payments to be reduced by 50% of the amount they receive in Social Security benefits. My bill would eliminate that offset.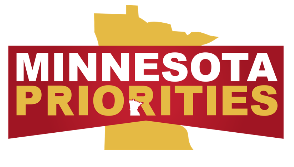 View the release and videos online Supporting Minnesota Families Helping disadvantaged student get a great education Minnesota has long prided itself on having one of the best education systems in the country. But that system is not working for many Minnesotans — especially low-income families and families of color. As of 2019 barely more than 50% of students met math standards and 58% met reading standards. That's a failure. We have a moral duty to do better. Senate Republicans will create opportunity scholarships for disadvantaged students to help them access a better education. It has overwhelming support in minority communities. Parents want choice and self-determination, and every student deserves an equal opportunity to succeed. Click to hear from Sen. Chamberlain. Housing and homeownership Community starts at home. Housing dictates family budgets, education opportunities, job markets, and much more. Over the next biennium, Senate Republicans will look to open up Minnesota's housing market in a multitude of ways, including introducing reforms that reduce construction costs and decrease regulations currently limiting market-rate housing in an effort to make homes affordable for more Minnesotans. Click to hear from Sen. Draheim. Stay in touch Things move pretty quickly here at the Capitol during session, but I always have time for my constituents. If you'd like to talk to me about what's going on in the legislature, I encourage you to reach out to my office. Please email me anytime at sen.jason.rarick@senate.mn or call my office in St. Paul at 651-296-1508.

Thank you for giving me the privilege of serving you in the Minnesota Senate! Like me on Facebook! Follow me on Twitter! Click here to forward this email Minnesota Senate Building
95 University Avenue W
St. Paul, MN 55155-1606
Phone: (651)296-1508

sen.jason.rarick@senate.mn You are receiving this email because you have contacted Sen. Rarick
Click Here to Unsubscribe