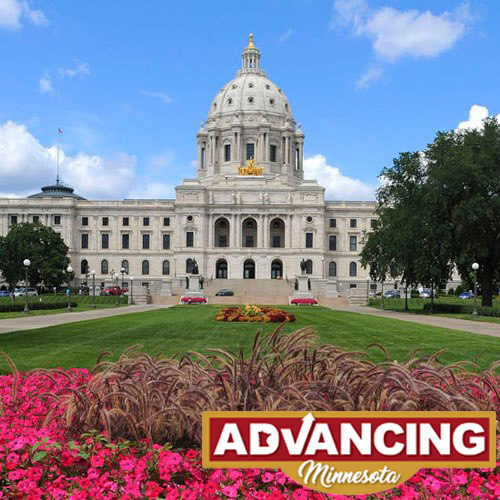 Senate Republicans' state government budget focuses on transparency and slowing the growth in the bureaucracy

Senate Republicans today prioritized transparency and reigned in spending for the government bureaucracy in a bill to fund state government operations. In total, the bill spends $802 million in 2018-19, a 2.8% decrease from the previous budget. The bill trims down spending in several state agencies, but allows them to retain the flexibility to manage their own budgets. The bill also includes new funding for election equipment grants, AMBER Alert Systems upgrades, and cybersecurity.
"For eight years I managed the budget for the Secretary of State's office, so I have a unique perspective on what it takes to rein in spending in state agencies," said Sen. Mary Kiffmeyer (R-Big Lake), Chair of the Senate's State Government and Elections Committee, and former Minnesota Secretary of State from 1999-2007. "The government bureaucracy has consistently grown since 2011, adding thousands of new state employees in that time. This bill reverses that trend, and instead funds the priorities of Minnesotans, like the AMBER Alert System and cybersecurity."
Key policy provisions to increase government transparency and accountability include:
Revealing the true cost of the governor's office by preventing state agencies from transferring money to the governor's office, reimbursing the governor's expenses, paying for offices in Washington D.C., or paying for staff to work on federal issues.
Requiring the Small Agency Resources Team (SmART) to charge small agencies fees for administrative services, which will keep agencies accountable for the costs they incur, and help keep SmART's costs down.
Preventing state agencies from bypassing the legislature and writing rules that have a significant impact on the public.
Creating an advisory task force to make recommendations for improving the fiscal note process, possibly by creating a new Legislative Budget Office.
Repealing the State Auditor Enterprise Fund, which is under the control of the Auditor, and directing that revenue to the General Fund.
The bill also fully funds the Department of Military Affairs and the Department of Veterans Affairs, and increases funding for the Minnesota National Guard's enlistment incentive program to provide college tuition reimbursement for enlistees.