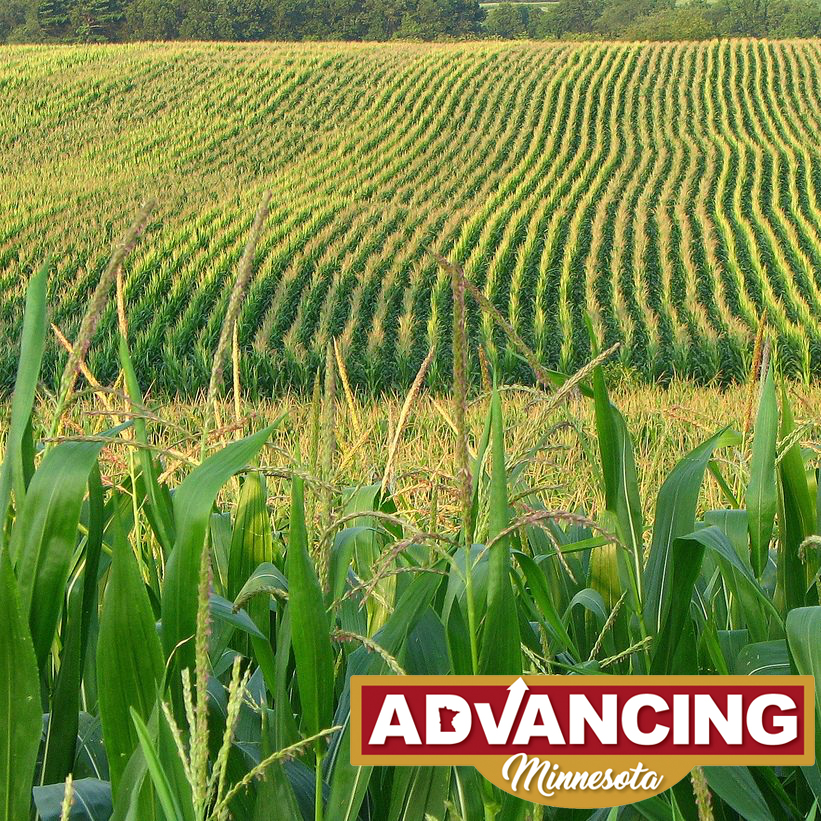 Senate Republicans Advance Minnesota with $220 million investment in agriculture and housing
On Thursday, Senate Republicans will pass an agriculture, rural development and housing budget that Advances Minnesota by investing in critical agriculture and housing priorities. The bill, Senate File 780, invests $220 million to protect Minnesota's economic future, ensuring growth in Minnesota's agricultural industry, while also implementing initiatives to expand workforce housing in Greater Minnesota and increase home ownership statewide. 
"This bill prioritizes Minnesota's family famers, and our agricultural community at large, by increasing directed agricultural research and development focused on issues that impact them," said Sen. Torrey Westrom (R- Elbow Lake), chair of the Senate's Agriculture, Rural Development and Housing Finance Committee. "Rather than continue to burden our farmers with fee increases, added regulation, and additional state employees, we're putting money back in the fields to foster an environment of growth and innovation."
To spur agricultural innovation and development, Senate Republicans are increasing funding for the Agricultural Growth, Research, and Innovation Program (AGRI) by $4.6 million. The Senate plan also increases oversight of AGRI, specifying certain spending priorities to increase the state's return on investment. These include tried-and-true methods such as Livestock Investment Grants and Biofuels Infrastructure Grants.
The legislation also focuses on increasing protections for Minnesota's agricultural community, targeting the spread of noxious weeds such as Palmer amaranth. Republicans dedicated $600k in new grants for local communities to continue to combat and eliminate these threats.
"Minnesota families across the state deserve more opportunities to buy and own homes," said Sen. Westrom. "This year Senate Republicans are beginning to shift our state's housing investment priorities away from rental projects, and dedicate those funds to increasing home ownership."
The Senate Republicans' plan provides $1.2 million in new Housing & Economic Development Grants. These grants will expand workforce housing options and encourage more prospective employees to move to communities across Greater Minnesota, helping fill critical job vacancies. The bill also invests $1 million in the Home Ownership Assistance Fund, allowing Minnesota families who lack capital, but can afford mortgage payments, to bridge the gap and purchase their first home.
Additionally, manufactured housing communities provide Minnesota families one of the largest sources of affordable homeownership in our state. To combat the collapse of these aging parks, Senate Republicans have created a one-time $1 million Manufactured Home Park Improvement Grant program that will help communities repair and replace infrastructure to increase stability in their neighborhoods.