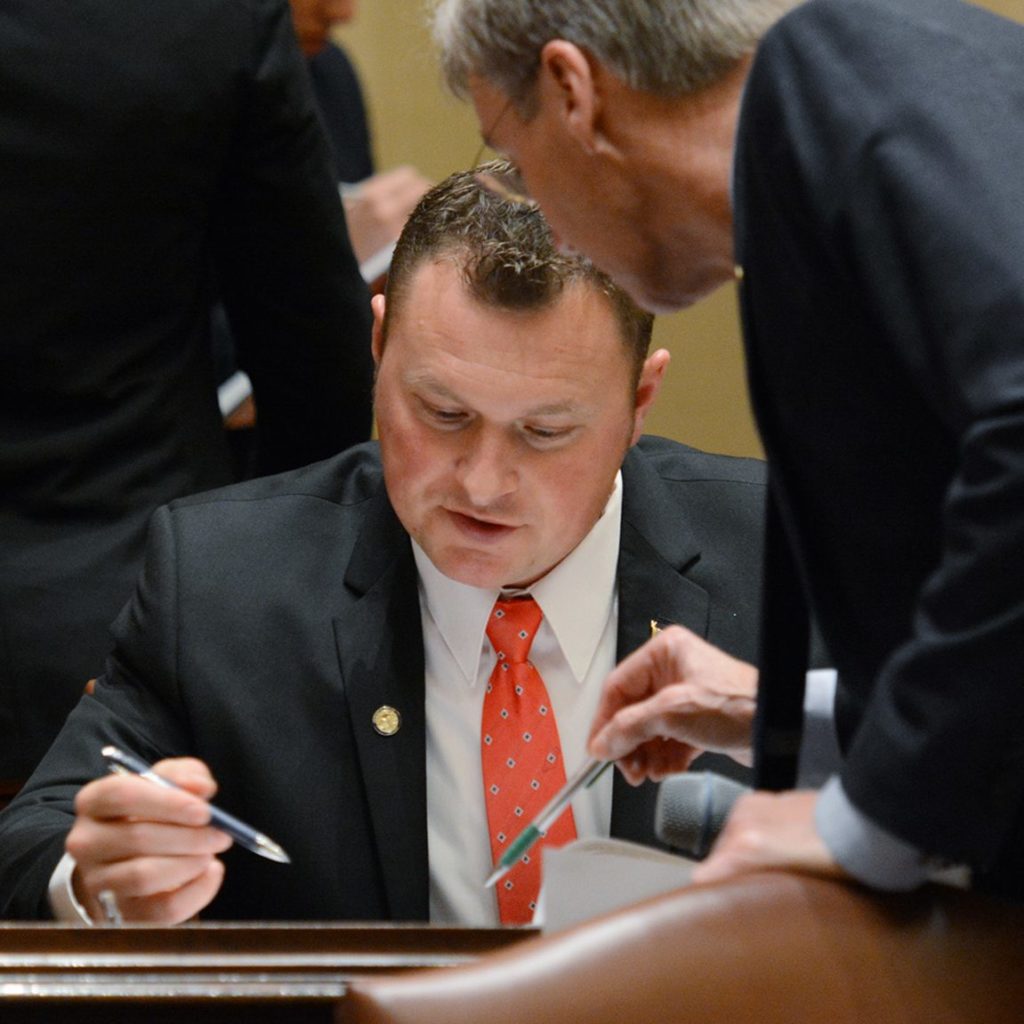 Sen. Lang joins colleagues in passing higher education, agricultural bills
As the legislative session draws to a close, Sen. Andrew Lang (R-Olivia) and his Senate Republican colleagues led the way in passing final conference committee reports that fund Minnesota's higher education and agricultural budget areas. The reports, which are the result of negotiations between the Senate, House, and Gov. Dayton, passed with broad, bipartisan support.
"The positive effect of our budgets will be felt by us in west central Minnesota and across the state," said Sen. Lang, who served on the conference committee for the agricultural budget. "Our budgets prioritize programs proven to work and make a significant investment into the future of our state."
The omnibus agricultural budget provides $123.5 million in funding for agricultural-related programs in Minnesota. In this amount is funding for critical rural programs, including funding for combatting noxious weeds such as Palmer amaranth, infrastructure improvements necessary to provide fresh food in areas with limited access, and language clarifying that 'verification of need' before pesticide use does not supersede 'label is the law.'
The higher education budget invests $3.28 billion in Minnesota's post-secondary institutions and students, workforce training, and research, representing an increase of $210 million over the previous budget. In addition to an estimated increase of $2.1 million in funding to Ridgewater College, $100,000 in supplemental funding will also be available for the institution. Funding for programs aimed at addressing our state's shortage of qualified senior and health care workers, along with the teacher shortage felt in many rural communities, is also included.
Each of the bills awaits the signature of Gov. Dayton.
"Our central Minnesota home contains an agricultural economy which is second to none, and our ag budget bill focuses on its future. In addition, our higher education bill provides Minnesotans access to quality, affordable post-secondary education, ensuring our students and our institutions succeed." Sen. Lang continued. "These bills will do a tremendous amount of good for our entire state."
Sen. Lang is serving his first term representing Senate District 17, which includes communities in Chippewa, Kandiyohi, Renville, and Swift counties in west central Minnesota. Sen. Lang served on the conference committee for the omnibus agricultural finance bill.