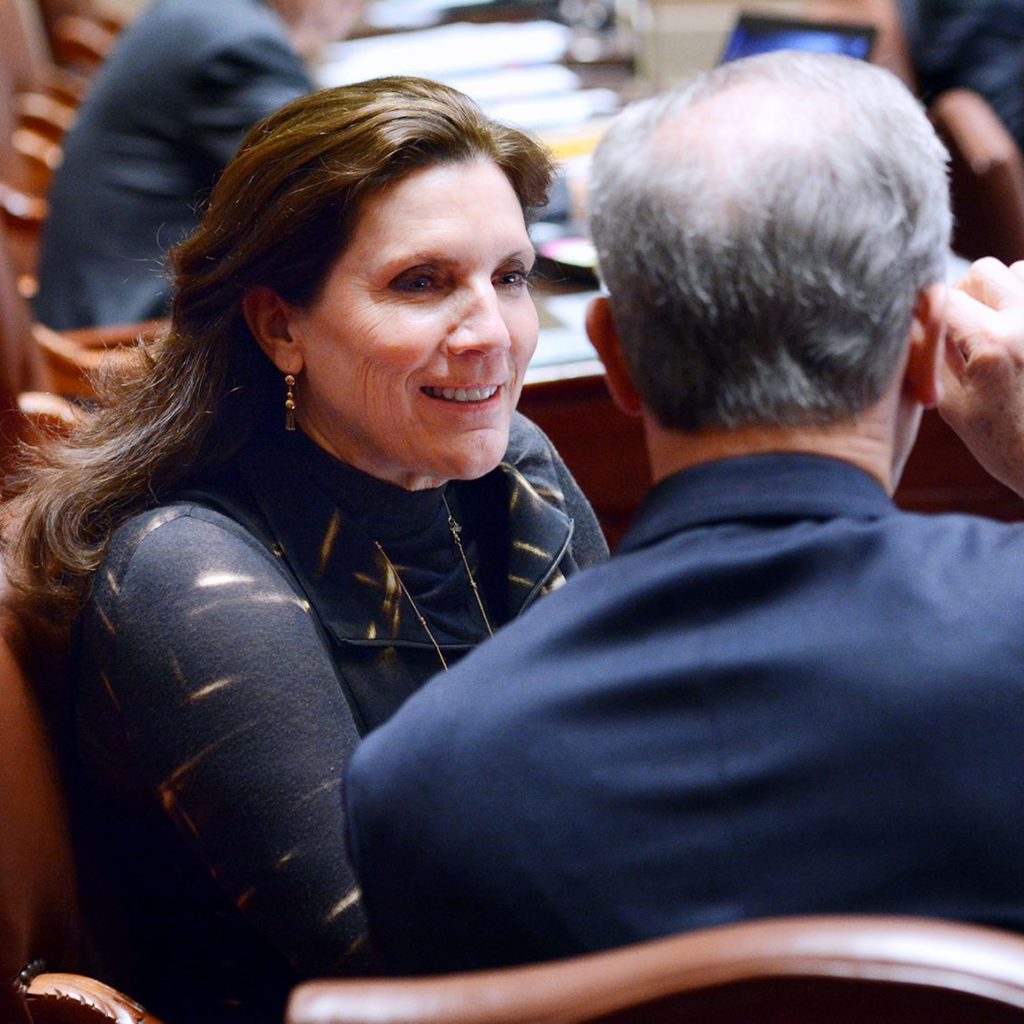 Rosen's Vikings stadium accountability bill passes Senate
The Minnesota Senate today passed House File 778, authored by Sen. Julie Rosen (R-Vernon Center), to bring needed oversight and accountability to the organization that runs the Vikings stadium.
The Minnesota Sports Facilities Authority (MSFA) has been under fire after a series of Star Tribune reports on abuses of power by board members. The revelations eventually triggered the resignation of board Chairwoman Michelle Kelm-Helgen and Executive Director Ted Mondale. An investigation by the Legislative Auditor found that board members "violated a core ethical principle" with their malfeasance.
"Unfortunately, it became apparent that the MSFA took advantage of their authority," said Sen. Rosen. "Minnesota taxpayers deserve better. These important reforms will lead to a more open, transparent Sports Facilities Authority that restores taxpayers' trust in their public officials."
Star Tribune investigations found that under the leadership of Kelm-Helgen and Mondale, board members repeatedly gave away tickets for suites worth $200k to friends, family, and well-connected politicians. In addition, Kelm-Helgen was caught waiving thousands of dollars in stadium rental fees without oversight, and she jumped to the front of the line to purchase season tickets in the best seats.
"I continue to be proud of the role I played in carrying the bipartisan Vikings stadium bill in 2012," added Sen. Rosen. "But I'm also glad the Star Tribune and the Legislative Auditor shined a light on this abuse. There is clearly a lot of work to be done."
House File 778 includes several reforms to improve the MSFA board.
It specifically lays out the only acceptable uses for stadium suites, and the procedures that must be followed when the suites are used. MSFA must report annually about the use of stadium space.
It improves legislative oversight of MSFA by requiring Senate confirmation for board appointees.
It gives the Legislative Auditor the power to examine MSFA's finances, budgets, expenditures, revenues, and operations.
It requires an annual evaluation of MSFA's executive director.
It requires MSFA to submit past and current budgets to the legislature and the commissioner of the Department of Management and Budget for review.
It changes the compensation and election rules for the board chair, and requires that members of the board be appointed biennially. It also calls for the board chair to be elected by MSFA members rather than appointed by the governor.