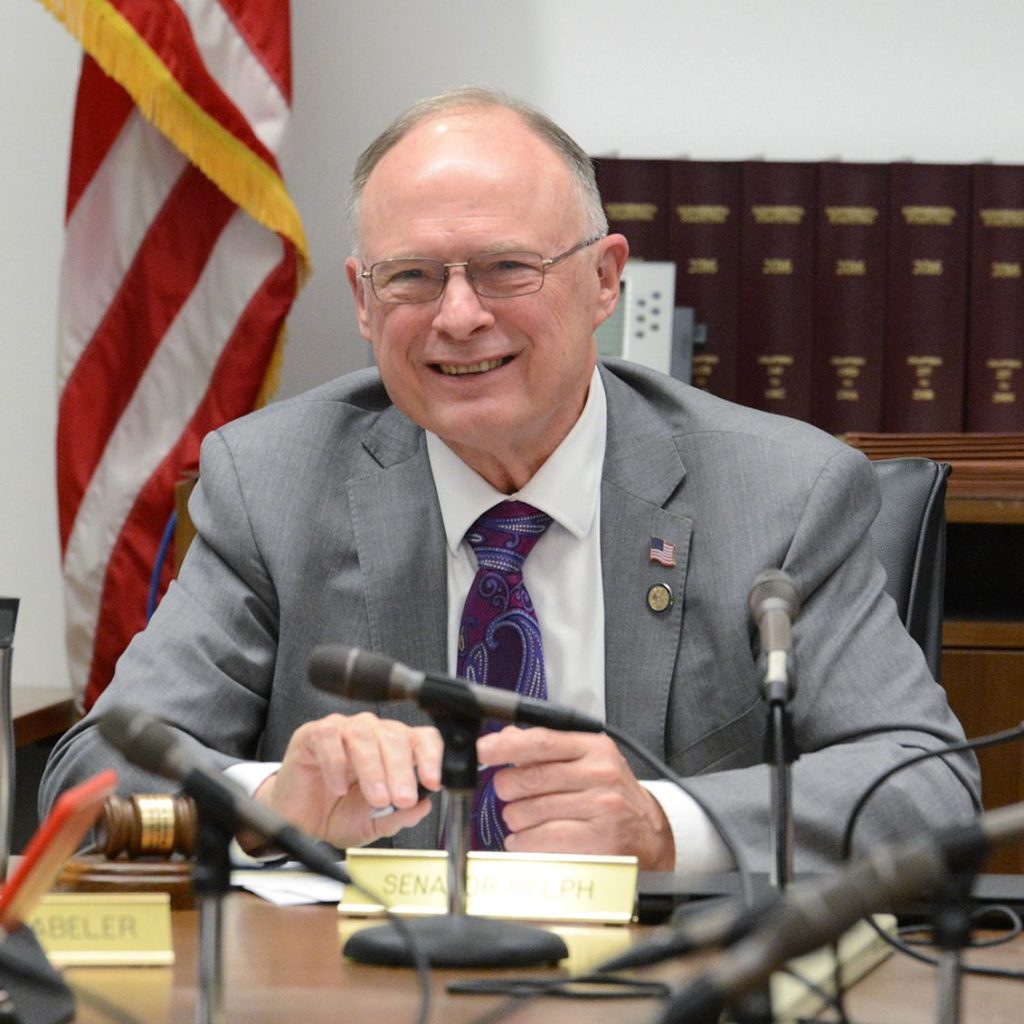 Sen. Relph's "McKenna's Law" signed by governor
Legislation aimed at ensuring all children in Minnesota's Child in Need of Protection or Services (CHIPS) system have access to adequate legal representation was signed into law. The bill, authored by Sen. Jerry Relph (R-St. Cloud), passed both the House and the Senate unanimously, and requires the state to make certain that children 10 years of age or older are aware of their legal rights, which includes knowing they are entitled to an attorney.
"This is a truly important bill. I am pleased my colleagues in the House and Senate, as well as the governor, recognized the importance of putting this legislation into law," said Sen. Relph. "By requiring state officials to notify children of their legal right to representation, we can make sure the thousands of children in Minnesota are aware of their right to counsel in CHIPS proceedings and do not fall through the cracks, but instead have a voice in their daily situations."
The legislation is named "McKenna's Law," referencing a 12-year old girl who, along with her siblings, suffered significant abuse at the hands of their father. Following an intervention by a social worker, McKenna and her siblings were told they were required to have visits with their abusive father against their will, where the cycle of abuse began anew.
Under the new law, children in Minnesota's CHIPS system are required to be told of their legal rights by state workers – rights which include representation and advocacy by an attorney.
"Through absolutely no fault of their own, there are children in our state who are falling through the cracks. This bill is about telling them that they, too, are worthy – that they, too, are loved," Sen. Relph continued. "With this new law, we are taking one step forward in making sure all Minnesota children – regardless of the hand they may have been dealt – have an advocate."
Sen. Relph is in his first term representing Senate District 14, which includes St. Cloud, Waite Park, St. Augusta, and other communities in Benton, Sherburne, and Stearns counties. Sen. Relph serves as vice chair of the Senate Aging and Long-Term Care Policy Committee.