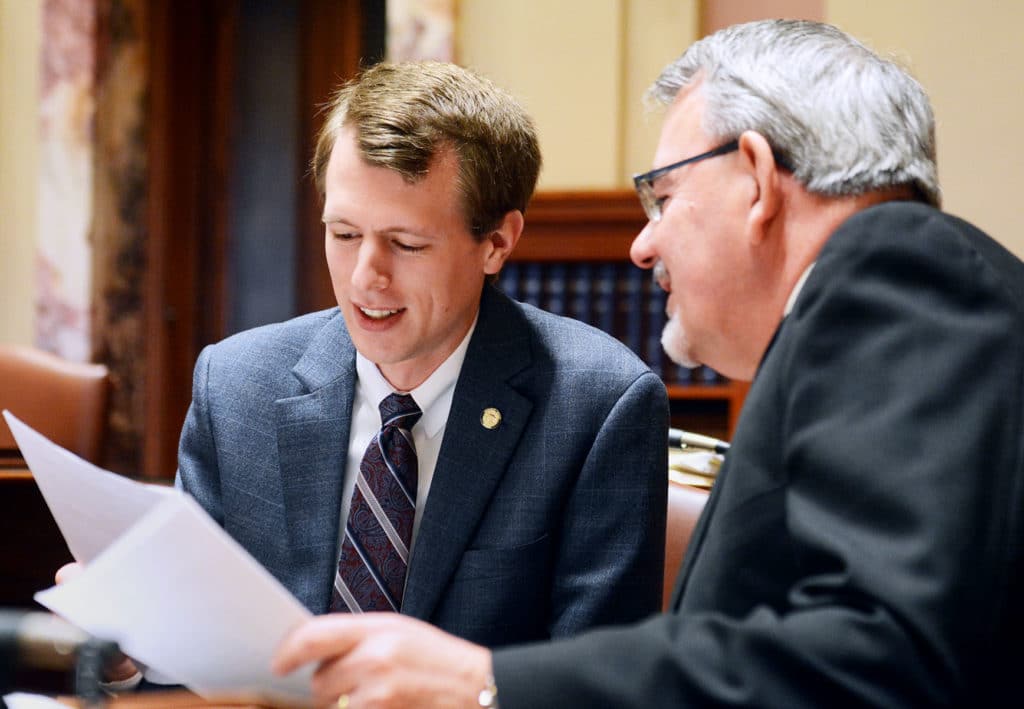 Mathews, Senate Republicans lead on passing state's budgets
Sen. Andrew Mathews (R-Milaca) joined his Senate Republican colleagues Tuesday evening in passing portions of the state's upcoming two-year budget. With the Senate passing the agriculture and housing, state government and veterans, health and human services, environment and natural resources, and K-12 education conference committee reports, Senate Republicans are keeping with their session-long commitment to passing budgets on time.
"My colleagues and I were elected to come to Saint Paul and get things done. Tonight, we took another step in making good on our promise to lead," Sen. Mathews said. "These budgets represent serious compromises between the House and the Senate. However, after negotiating in good faith with Gov. Dayton, it became clear that he would not meet us anywhere near the middle; if the governor will not make this a priority, we will."
These budgets reflect a serious compromise between the House and the Senate. Specifically, the agriculture budget includes funding for pollinator research, battling noxious weeds, and reducing the burden of regulation on Minnesota farmers. The state government budget prioritizes our veterans through enhanced educational and job training opportunities, while creating a more efficient government through a reduction in the cost of state government operations.
"The reality is that 13 days remain in the legislative session. I implore the governor to join us in getting serious about finishing the work of the people – Minnesotans are counting on us," Sen. Mathews continued.
Sen. Mathews represents Senate District 15, which includes communities in Benton, Kanabec, Mille Lacs, Morrison, Sherburne, and Wright counties. In addition to serving as vice chair of the Energy and Utilities Finance and Policy Committee, Sen. Mathews serves on the conference committee for the environment and natural resources budget bill.