Governor vetoes bipartisan teacher licensure reform bill
Thursday Governor Dayton vetoed HF140, a bill that would have overhauled Minnesota's badly-broken teacher licensure system. The bill was passed by both the Minnesota House and Senate on bipartisan votes, and had overwhelming support from education stakeholders throughout the state.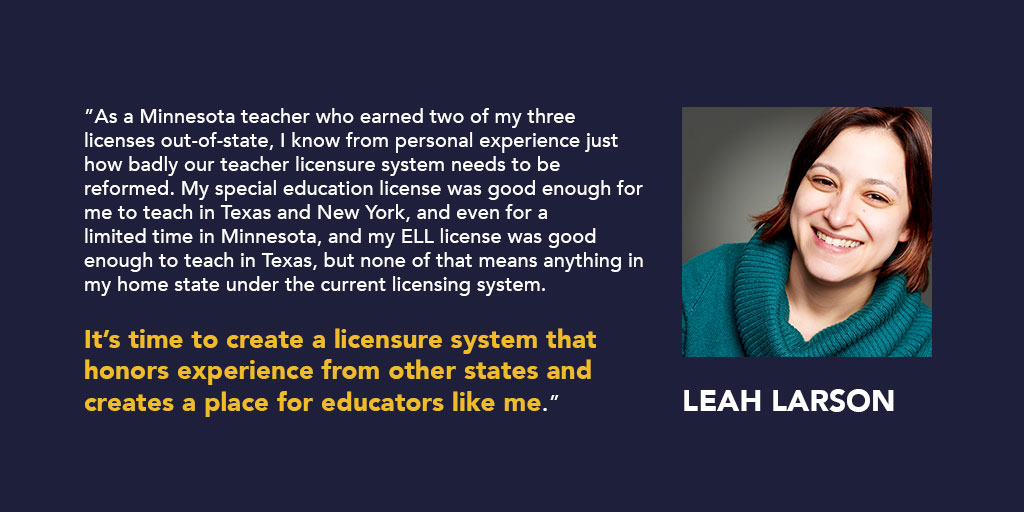 On Wednesday, bill authors Rep. Sondra Erickson, R-Princeton, Chair of the House Education Innovation Policy Committee, and Sen. Eric Pratt, R-Prior Lake, Chair of the Senate E-12 Policy Committee, hand-delivered a letter to Governor Dayton outlining compromise steps that had been taken to address concerns raised by the Minnesota Department of Education and formally requesting a meeting prior with the governor to make their case for the bill prior to any veto being issued. The governor's office ignored their request, and the chairs received a phone call from a member of the Governor's policy staff minutes before the veto was issued.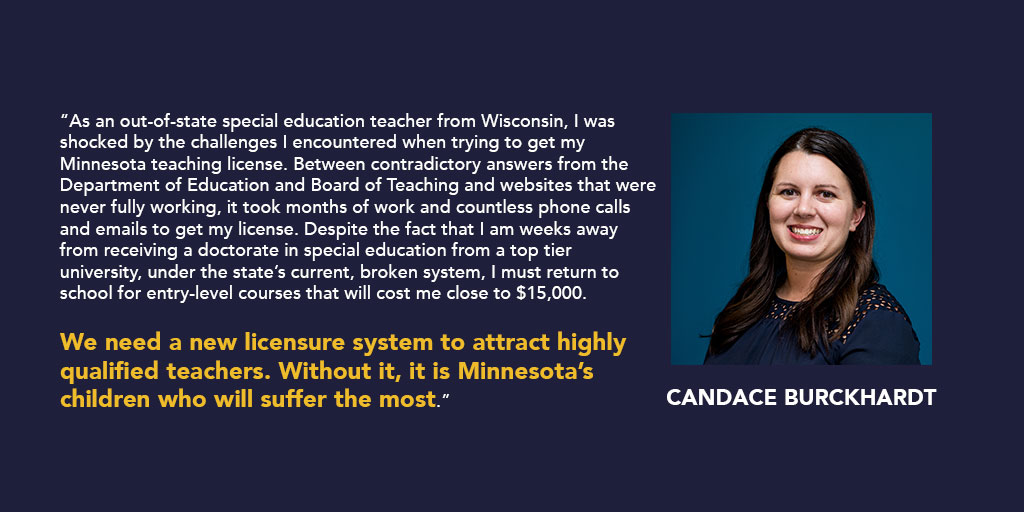 "I am completely blindsided by Governor Dayton's partisan veto of this absolutely essential teacher licensure reform bill," said Rep. Sondra Erickson, Chair of the House Education Policy Committee and a former teacher with more than 30 years teaching experience. "This bill would have fixed a badly-broken teacher licensure system that simply could not continue if we mean to address the teacher-shortage crisis in our state. It was fully funded, had overwhelming support from education professionals around Minnesota, and presented common-sense reforms that clarified, and streamlined the process for qualified individuals wanting to become teachers. It is extremely disappointing that the Governor buckled to union bosses over helping our students and teachers."
Sen. Eric Pratt added, "We worked hard to put politics aside when developing this bill, because licensing teachers shouldn't be political. I am frustrated the governor chose to veto a non-partisan teacher licensing bill for partisan reasons, and give in to special interests, instead of standing with Minnesota school districts and students. The students are the ones who suffer when we close classrooms rather than allowing qualified experts teach their craft."
Prior to this veto, the Star Tribune stated in a May 15th piece that:
"Teachers union Education Minnesota is worried about an overhaul to teacher-licensing requirements …Leaders of those groups say Dayton must hold firm even if it means not finishing the session on time, dragging into the summer and bumping up against another shutdown."
"Dayton said he's listening and trying to be responsive to groups that see him as their only hope. 'Since I'm the only one in a position to stand up for their causes, the pressure is particularly intense,' Dayton said, 'but to be expected.'" (Erin Golden, "Policy battles between Dayton, GOP threaten to derail state budget," Star Tribune, May 15, 2017)
The following list of education stakeholders publicly expressed their support for HF140:
Minnesota School Boards Association

Association of Metropolitan School Districts

Minnesota Association of School Administrators
Minnesota Elementary School Principals Association
Minnesota Association of Secondary School Principals
Schools for Equity in Education
Minnesota Administrators for Special Education
Center for School Change
EdAllies
Educators 4 Excellence-Minnesota
Great Minnesota Schools
Groves Academy
Hiawatha Academies
KIPP: Minnesota
Minnesota Business Partnership
Minnesota Comeback
Minnesota Chamber of Commerce
Northeast College Prep
Northside Achievement Zone
Prodeo Academy
SFERMinn
Venture Academy
The Wildflower Foundation