Last year, the state legislature passed the largest tax relief package in almost two decades and a budget that fully funds our state for two years. I was proud of our success, and even more thrilled that the US Congress and the President passed even more tax relief recently.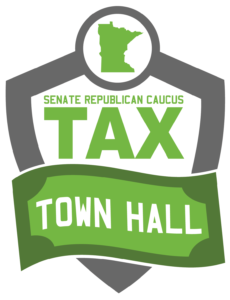 Now it's our responsibility to make sure Minnesotans are getting all possible benefits of the federal tax bill. That means updating our state tax code to reflect federal changes – a process called "tax conformity." We have to act for several reasons:
First, if we don't act then filing your state taxes will be really complicated. You may be able to file your federal return on a postcard, but you'll need to hire an accountant to manage the differences in our state code. We have to simplify our tax code to make it easier and fairer for all Minnesotans.
Second, if we don't act, government will collect way more money than planned from Minnesota families – more than we need to have a fully-funded, balanced budget.
Third, the federal tax cut is meant to boost the economy, but if we don't act we will fall behind while our neighbors in Wisconsin, North Dakota, South Dakota, and Iowa reap the benefits. We have to change our tax code remain competitive.
Republicans are focused on boosting incomes for working families and creating a strong economy. I hope Democrats will join us as we continue this effort next session.
Sincerely,
Sen. Michelle Benson
Note: this letter was recently published in local papers