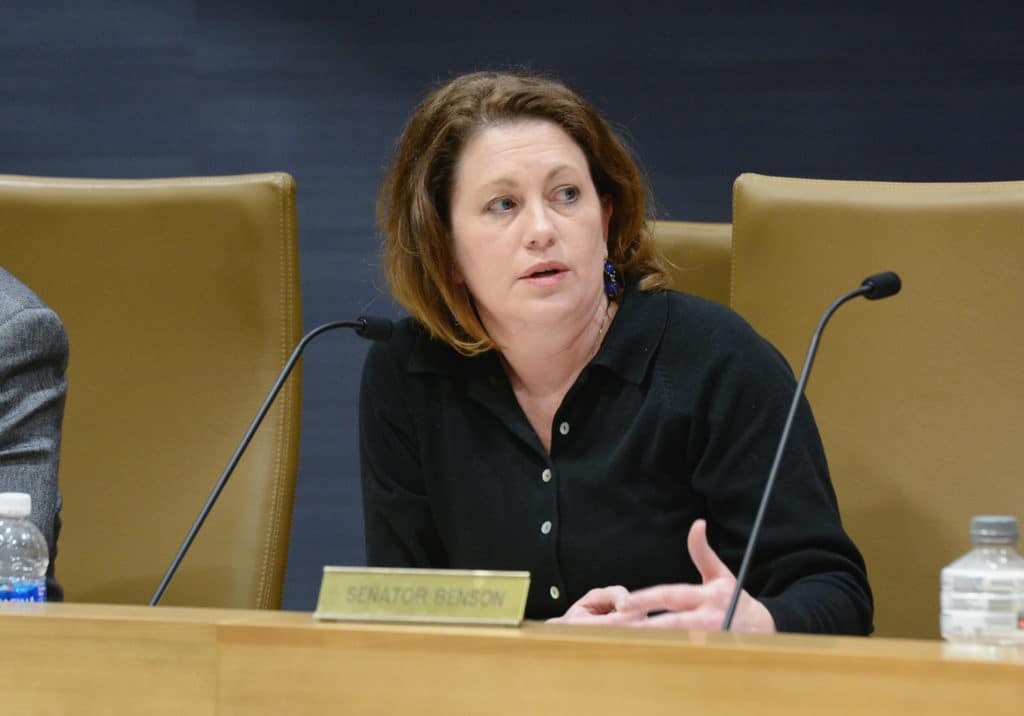 Benson: 2017 session was historically productive
At the end of May we wrapped up a historically productive legislative session. If you take a look back at the to-do list Republicans laid out when we won the majority of both the Senate and House, you'll see that we checked off every item – plus a whole lot more.
Our first priority was addressing the health care premium emergency that Obamacare and MNsure created, in which thousands of families across Minnesota watched their premiums skyrocket – many were paying more than their mortgage! We passed an immediate relief package to ease the pressure on these families, and followed it up with a premium security plan to create more stability going forward.
Under DFL leadership, there were a number of issues that failed to get done, like tax relief, funding for roads and bridges, REAL ID, Sunday Sales, and a fix for Minnesota's teacher shortage.
Our tax relief bill was the biggest in two decades, with relief for working families, families with small children, retirees, students, Main Street business owners, farmers, and more.
Thousands of lane miles and hundreds of bridges will be repaired thanks to our transportation bill. Senate Republicans have promised for years that we could fix Minnesota's roads and bridges without raising gas taxes, and in our first session leading the Senate, that's exactly what we did. In fact, it's the largest investment in transportation infrastructure without a tab fee or gas tax increase in state history.
We passed a driver's license fix brining Minnesota into compliance with the federal REAL ID law. This was a divisive issue – there are valid arguments for and against conforming to REAL ID. That's why we passed a compromise: REAL ID-compliant licenses will be available to those who want them, but if you don't want a REAL ID, you will never be forced to get one. In addition, any changes made to the law at the federal level have to be approved by the legislature. If they try to expand the program beyond where it is right now, we can back out.
If you want to read more about our accomplishments this year, I'd encourage you to visit our web site at www.mnsenaterepublicans.com.
Republicans also set out to show that divided government and gridlock do not have to go hand-in-hand. We were productive because we involved the governor early and often. By getting his input and accepting so many of his suggestions, we were able to convince him to sign every one of our major agenda items, including each budget bill.
Any legislature would be happy to accomplish just one of these goals in a session, but Republicans got them all done. This historically productive session is just the beginning; we already have a strong foundation built for even more success next year.